The Negro Motorist Green Book at Capitol Park Museum
Created by the Smithsonian Institution Traveling Exhibition Service in collaboration with Candacy Taylor and made possible through the generous support of Exxon Mobil Corporation
August 21, 2021 – November 14, 2021
CAPITOL PARK MUSEUM
Tuesdays - Saturdays: 9 a.m.- 4 p.m.
In 1936, Victor Hugo Green, a Harlem postman, began publishing a guide for African American travelers modeled after a similar publication for Jewish travelers.  The Green Book, as it was known, was an instant success providing black travelers of the era with information on hotels, restaurants, service stations, and other facilities where they would be welcomed.  In the era of Jim Crow and "sundown towns," this knowledge was not just helpful – it could be lifesaving.
The Green Book ceased publication in 1967, and the guidebook that for years had offered "travel without embarrassment" was lost to history.  Few today remember its critical role in expanding horizons for African Americans.
The Smithsonian Institution brings this story to life with the exhibition, The Negro Motorist Green Book. The exhibit features an immersive look at the harsh reality of travel for blacks in mid-century America and the vibrant parallel world of African American-friendly businesses that supported this travel. Visitors are transported back to a time when, if you were black, it took bravery and a Green Book to cross the country safely.
The exhibition is curated by Candacy Taylor, one of the nation's leading Green Book scholars and an award-winning author, photographer, and documentarian.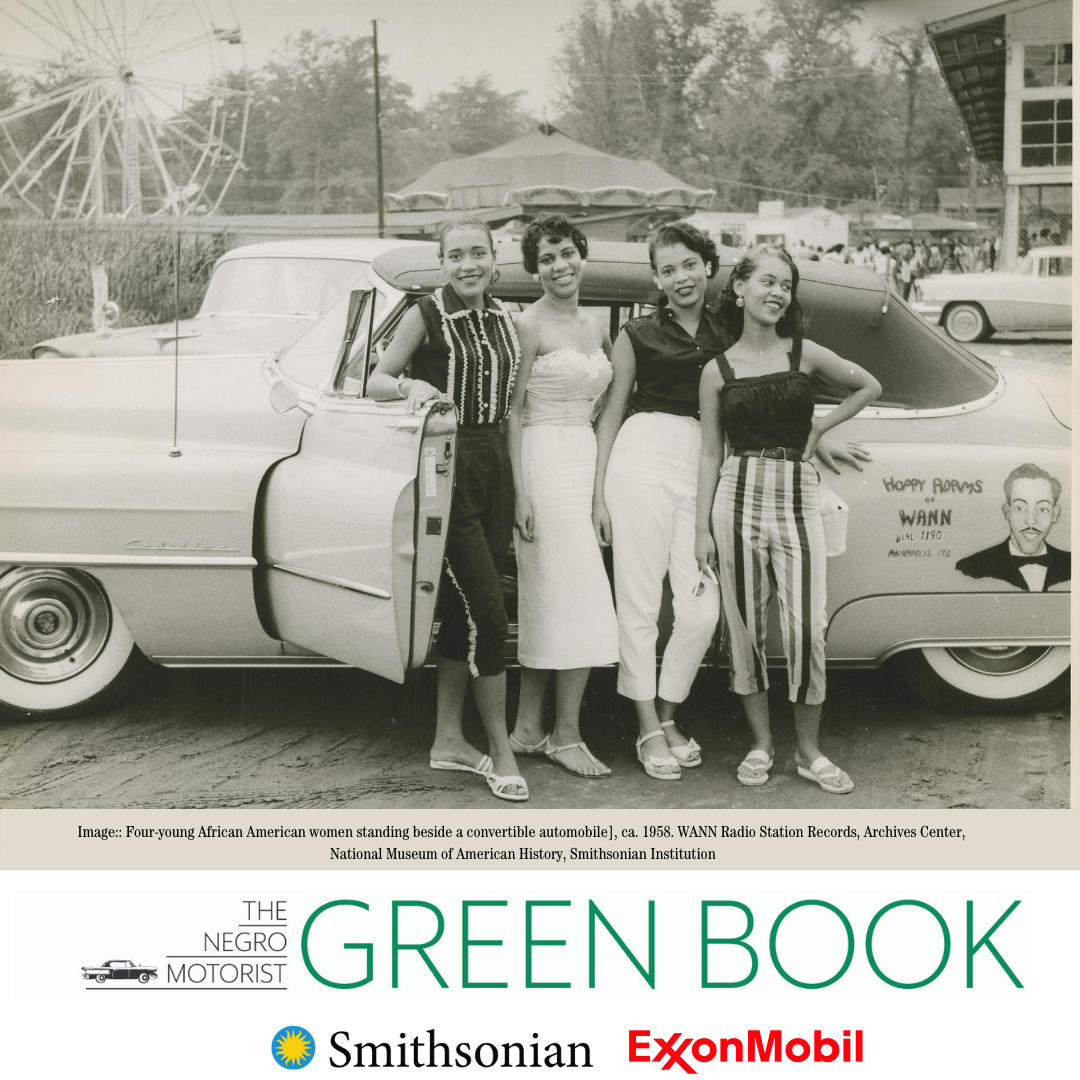 Tickets
Tickets are on sale through Louisiana State Museum's website. Tickets are $7 (Adult), $6 (Seniors, Students and Military) and free for ages 6 and younger. 
Group Tickets
Ticket prices are 20% off for Groups of 15 or more. Please call (225) 342-5428 or send an email to Capitol Park Museum to reserve tickets.
Teachers & Student Groups
Book your field trip today! Please call (225) 342-5428 or send an email to Capitol Park Museum to reserve tickets.
Where to Stay
Looking for a hotel? Click here to book your stay!