Baton Rouge Breweries and Distilleries
In the last few years, south Louisiana has seen the opening of a flurry of new craft breweries and micro-distilleries, finally matching its longstanding indigenous food culture with locally made beverages. Enjoying beer, wine and spirits has always been part of the regional gastronomic experience, but never have you been able to wash down your fare with so many homegrown options. What's exciting about these breweries and distilleries is their commitment to detail, right down to the local ingredients they use to impart subtle flavor notes. Enjoy visiting these local beverage makers and sampling their products!
Bottoms Up: Baton Rouge's evolving culinary scene includes delicious local craft beer and unique homegrown distilleries.
Breweries & Distilleries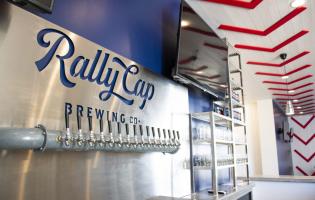 New local Baton Rouge brewery opened in December 2019, featuring 16 taps of house-made beer. This...
Whether you're a beer connoisseur looking to add some notches to your belt, or someone who wants to...